TO YOUR BAYSIDE ESCAPE
Located on the shores of the Chesapeake Bay, you will love the relaxing lifestyle and amenities offered to residents at The Cove in Havre de Grace. This waterfront peninsula apartment community with a private cove and intimate views is perfect for those who enjoy natural tranquility, local wildlife including turtles, herons, and osprey, and having a healthy, active lifestyle.
In addition to the beautiful setting, our community offers a brand new 360 degree peninsula deck lounge, boat and kayak storage, firepits, barbeque pavilions, and quiet areas of reflection. Whether you prefer fishing, birdwatching, boating, or watching fireworks from your own balcony, the possibilities are endless at The Cove. It's easy to see why our residents love where they live.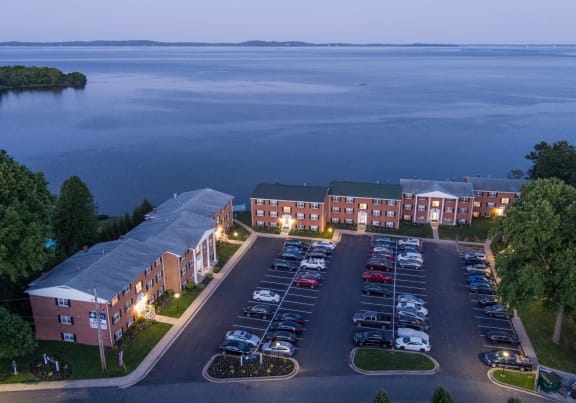 BALCONY VIEW
Steps to Havre de Grace
Breathe in the charm and beauty of this historic, shoreline town
Havre de Grace is tucked away, yet located just five minutes off of I-95, 20 miles from Delaware, 40 miles from Baltimore, 65 miles from Philadelphia and 74 miles from Washington D.C. and two Amtrak train stations within 10 minutes. Residents at the Cove can enjoy the boardwalk and nature walk runs from Tydings Park and playground to the Concord Point Lighthouse along the water. Havre de Grace offers quaint shopping and fine dining in its historic downtown business district as well with rich history reflected in its expanding mural arts program. See for Yourself
RENOVATED FOR OUR RESIDENTS